Why consider an elliptical trainer?
The best elliptical trainers are stationary exercise machines that imitates walking, running or stair climbing without putting too much pressure on the joints which in turn lowers the risk of getting injured.
Proform hybrid trainer is an exercise machine that has a combination of both the elliptical trainer and an exercise bike.

Indoor Workout Machine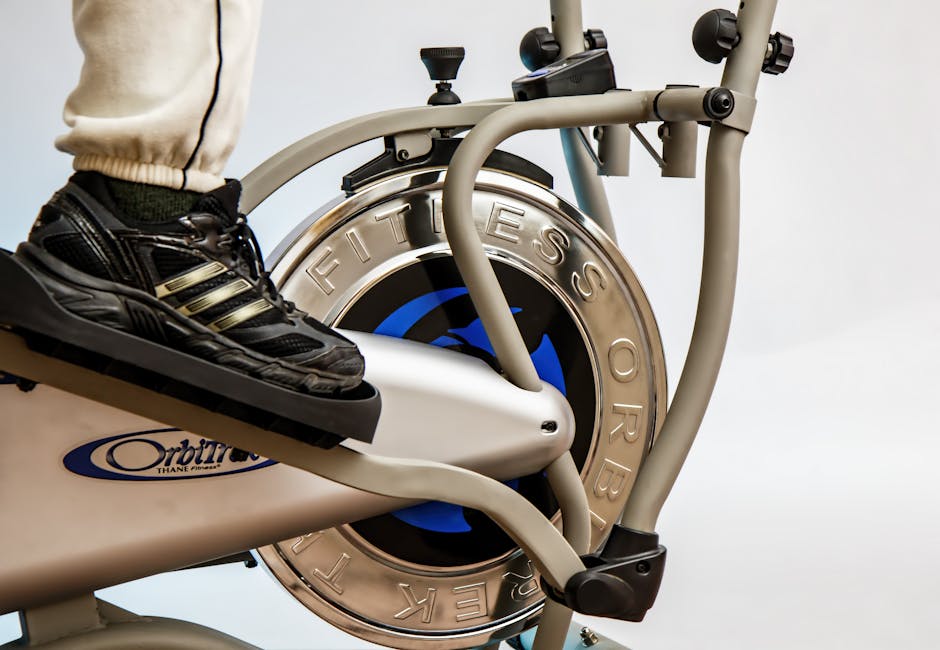 The elliptical trainer is a perfect exercise machine for winter because you do not have to go out to the gym. Having the proform hybrid machine in the house is even better since you are not limited to one routine exercise. You wouldn't have to catch a cold from spending hours jogging in the cold since you can do all that in your home. You can choose to walk, run, climb it or even ride it.

Hill training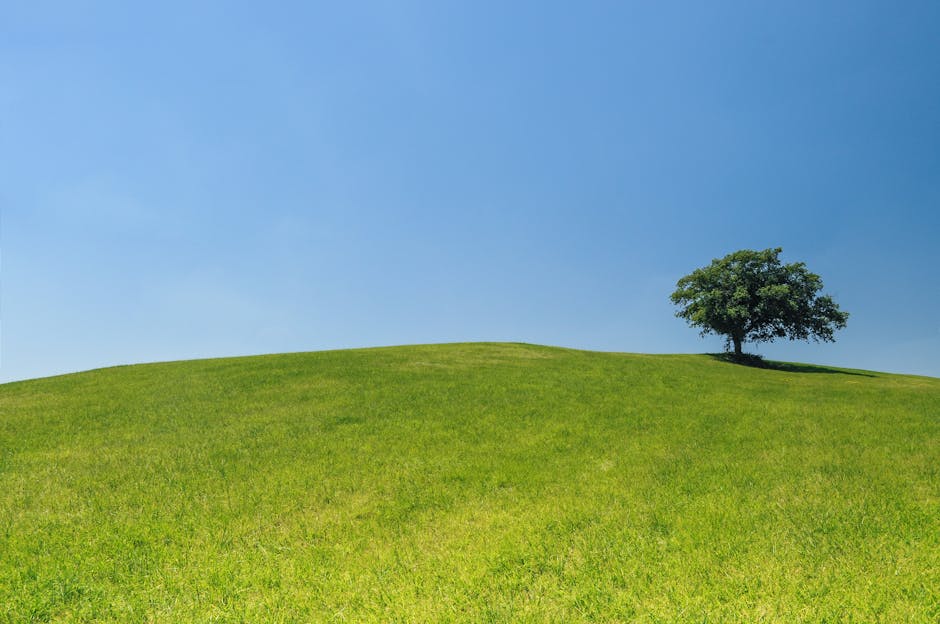 With an elliptical trainer, you can imitate the hill training exercise while still being indoors. All you have to do is adjust the incline to however you like and you will achieve the results you want. For example, by using a steep incline, you are working your lower body which helps in toning muscles. Also, your heart rate increases and the results you will get is a strong cardiovascular system.
Let Your Joints Be Free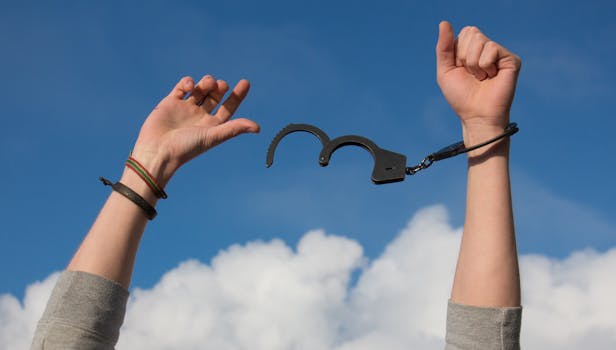 You have noticed that with outdoors activities like running, cycling and walking, athletes are at a higher risk of getting injured. When one falls down, the joints may fracture or even wear out. With the elliptical trainer, you don't have to worry about injuring your joints. The proform hybrid trainer enables, runners and cyclists to engage in more than one exercise and this gives the joints a break. Elliptical trainer helps in building muscles around the joints and protecting them from injury due to its low impact.
Total body workout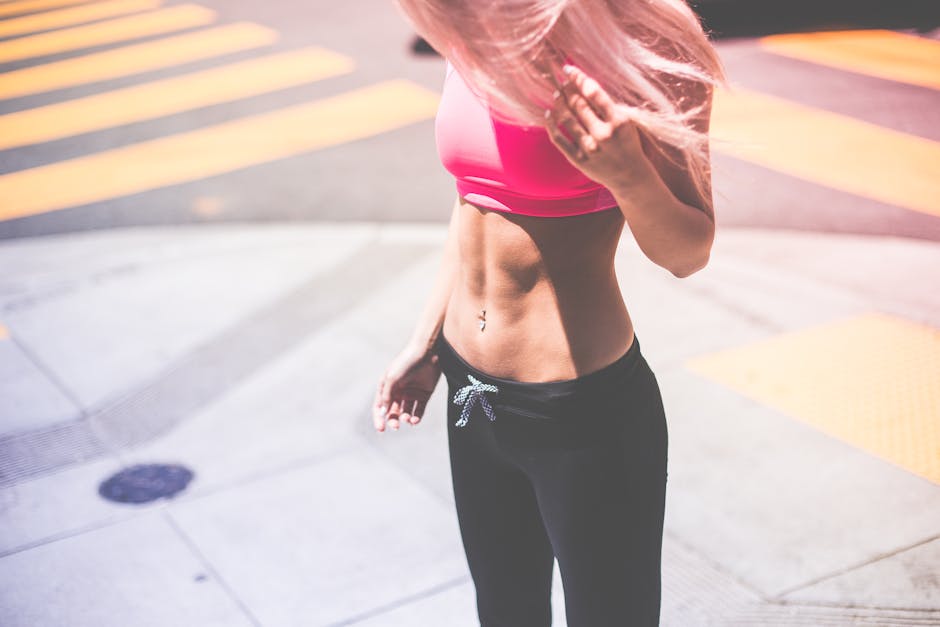 The elliptical trainer enables you to achieve a total body workout which could have been otherwise proven difficult if you were just jogging or running outside your home. This is made possible because the machine has options to add on resistance and adjusting the incline. Working your upper and lower muscles at the same time is very difficult but the elliptical trainer helps you get through this with ease. For example, adding a heavier resistance and using the moving handlebars of the elliptical trainer for support can help you achieve a total body workout as your core helps you to remain stable.
Prevents winter weight gain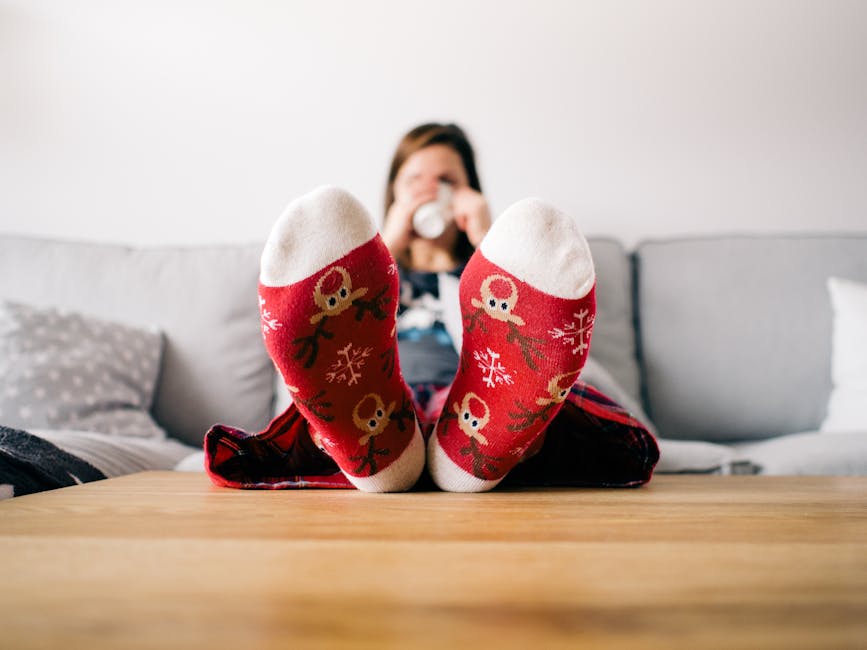 During winter, there is a lot of food and the air outside is so cold. People tend to lock themselves in their homes to keep warm. The body usually needs more energy to stay warm during winter. This makes people eat more and gain unwanted weight that they would like to shed off. The elliptical trainer can help fight this extra weight and keep you as fit as possible during winter.
People with special needs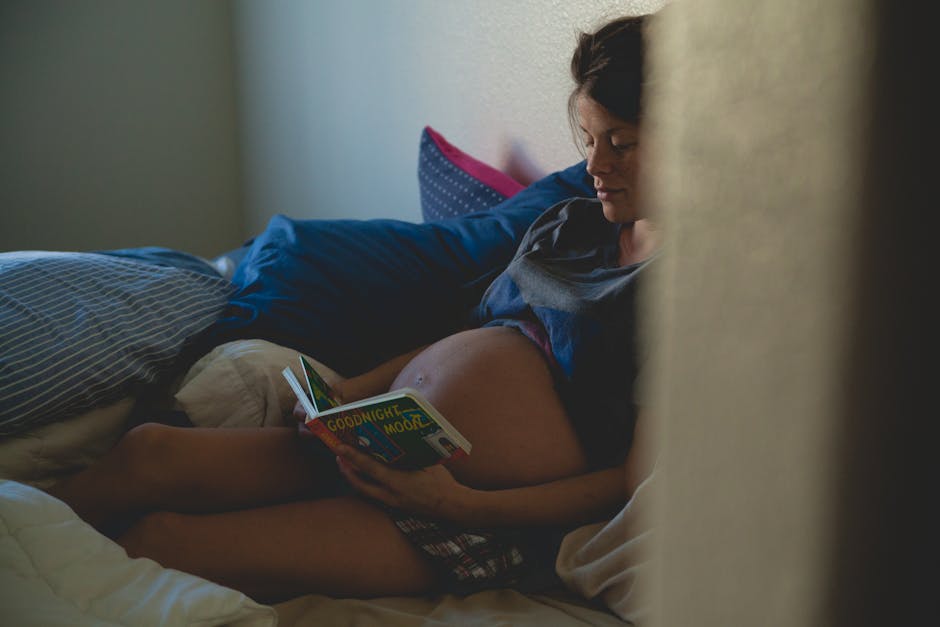 During the winter, it is very difficult for people with special needs to go out and exercise. They include; people with injuries, asthma, arthritis and even pregnant women. The hybrid trainer provides for a good indoor machine workout and is suitable for all genders regardless of their needs. The elliptical trainer machine helps in reducing symptoms and healing the joints especially for people with arthritis or people who have injured joints. People with asthma will not have attacks since the machine is in their own home, in a warm environment. Pregnant women have more back support when using the seat on the exercise bike. The elliptical trainer can be used by people with obesity too. The elliptical trainer helps burn more calories and faster than any other workout machine.
Proform Hybrid Trainer: Comfort in exercise
The proform hybrid trainer provides comfort and variety. It has a comfortable seat that enables you to achieve a full cardiovascular workout on an exercise bike. It also has pedals that you can adjust while walking or running and also includes moving handlebars to enable you achieve a full body workout on the elliptical trainer. You can choose to seat or stand while exercising at the comfort of your home. Even at high speed, the workout process is very smooth so you don't have to worry about getting worn out muscles or sprained joints.
Low impact
The proform hybrid trainer has no harmful effect on the body. This means that your body is not subjected to any stress. This makes users want to use the machine more often and will never develop any dislike on the elliptical trainer.
Compact
The proform hybrid trainer has the exercise bike and the elliptical trainer firmly attached to it. This means users may view it as two machines but it's just one. This unique feature makes the proform hybrid trainer beautiful, attractive and outstanding. There is no other machine that can compete with it.
Interval training
An elliptical trainer offers variety from adjusting the incline to adding resistance. This means that you can switch from very intense exercises to lighter exercises. Doing this helps you to work on endurance, strengthen your cardiovascular system and tone your muscles at your own pace.
Beats boredom
Many people like exercising outside their home because they get bored very often while staying indoors. The proform hybrid trainer has a variety and this helps to beat boredom. You do not have to do the same exercise over and over again. You can choose to seat and exercise while riding the bike, you can decide to walk or run at your own pace and so on. The proform hybrid trainer also allows you to read a book while exercising. You can watch your favorite tv program during your workout too.
No noise pollution
The elliptical trainer is designed to be more quieter than other training machines. The machine works silently and doesn't disrupt your concentration. You wouldn't have to get irritated because of noise and your next door neighbor wouldn't have to know when you always exercise.
Monitor your heart rate
The proform hybrid trainer has sensors ( EKG grip pulse) built in it which can help you to monitor your heart rate throughout your exercise. This will enable you to stay at a pace that is suitable for you and your heart. So you wouldn't have to feel too tired at a shorter time but instead you will be able to exercise much longer and achieve your workout goals and still maintaining a stable heart rate.
LCD window
The proform trainer machine has the liquid crystal display that helps you monitor everything involved with your exercise. You can monitor the distance you covered during your workout. You can also see the number of calories you burned and this will motivate you to workout more. The liquid display crystal helps you to monitor your pulse rate, resistance and the total time you used during your workout. Anyone who owns this machine at their home is very lucky.
Weight capacity
This proform hybrid machine can accomodate weight up to 135 kg. This means you don't have to worry about accidentally breaking the machine.
Compatible with fitness apps
You don't need to go to the gym for workout training which as we all know comes with consultation fee and training expenses. The proform hybrid trainer is compatible with 16 different fitness apps that enables you to access online training. New users can choose a program that is suitable for beginners until they reach an advanced level. It also has a built-in computer which will help you choose the fitness program that you like and get the training you have always wanted and also track your progress. This also means that there is no consultation fee or training charges like in the gym. You can save your money. The training program also helps you acquire new skills that you can apply in saving yourself when attacked outside your home.
The proform hybrid trainer is also compatible with MP3 players to enable you to listen to your favorite song while exercising. You can also create your own workout program by installing the program in your device and start exercising.
Stable
The proform hybrid trainer has a huge flywheel which makes it more stable and safe. You do not have to worry about falling or getting injured. It has huge pedals that enables you to put your foot in different positions to give you stability. The proform hybrid trainer has leveling feet that are easy to adjust just incase you have to put the machine on uneven surface. The seat on the exercise bike gives your back enough support to help you stay comfortable and stable.
Convenience
The proform hybrid trainer doesn't need a manual for you to learn how to use. It is very simple and convenient. It has small wheels which enables you to transport it from one place to another with ease. It also has a bottle holder that helps you access drinking water during the workout process. It has a target pacer build in it and an indicator light that shows you when you should slow down or speed up to achieve your weight loss goals.
Privacy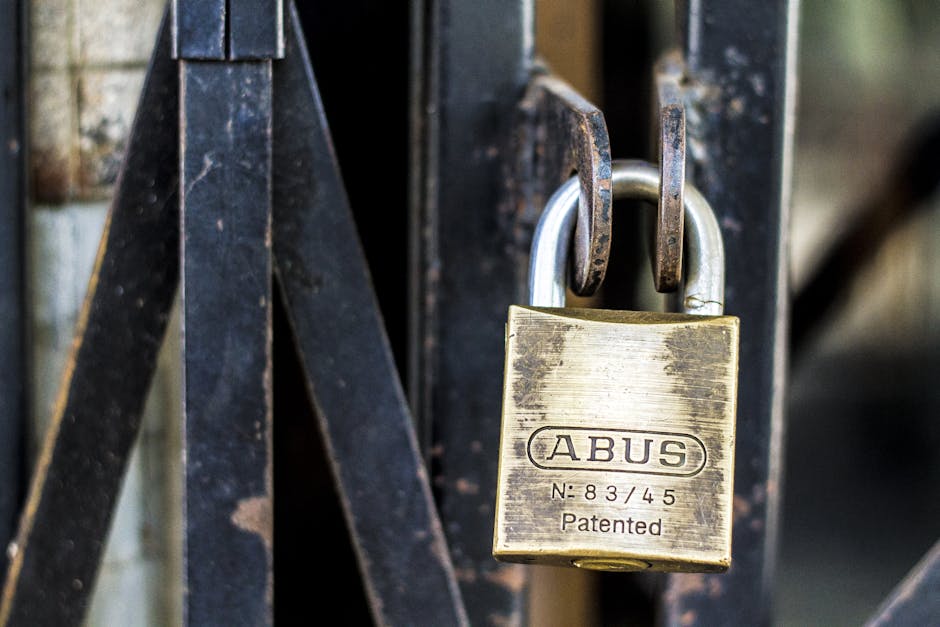 Having an elliptical trainer at home gives you the privacy you need. Many people who want to lose weight feel self-conscious about their body sizes. With the elliptical trainer at home, you will not have to face any negative criticism about your body. The other positive thing about having the machine at home is that you can share it with your family members.
Easy to adjust
The proform hybrid trainer is very easy to adjust to suit your needs. When you want to switch from the exercise bike to the elliptical trainer, all you have to do is fold the footplates to lie down on the frame. While using the exercise bike, you don't have to worry about how short or long your leg is, you can always adjust the distance between the seat and footplates by using the lever which is under the supporting bars.
Easy to access
As long as the proform hybrid trainer or elliptical trainer is in your house, you can use at any time you want. Anytime you feel active or you need a way to channel out your anger, the elliptical trainer will be your first option.
Easy to fix minor faults
If the liquid crystal display (LCD) does not work, all you have to do is change the battery. If there is no resistance while using the exercise bike, all you can do is lower the knob and pull the belt. You can then try to pedal and tie the belt at the buckle once you have felt the resistance you wanted.
Affordable
The proform hybrid is an affordable elliptical trainer. It has an exercise bike attached to it and is much better than buying two different machines. For those who have a small space in their house, the proform hybrid suits them because it has both the exercise bike and the elliptical trainer. Even with the cheap price, the proform hybrid comes with a liquid crystal display (LCD) that enables you to monitor your heart rate.
Has special benefits
With the elliptical trainer, you do not need a special costume like you will when you want to swim. As long as you have the elliptical trainer at home, you can workout in any light clothes that you have. It enables faster healing for those who have injured joints or sprained leg. The elliptical trainer also prevents you from losing your mind when injured. While exercising, you are able to keep your mind focused on more important things and not pity yourself and your injured body part.
PROFORM HYBRID TRAINER 
Blog Special: Take an Extra $20 Off entering code: BIG20 (at checkout!)
Conclusion
The proform hybrid trainer is smooth, cheap and durable. It doesn't require any special skills or a degree for you to know how to use. All you need is dedication and you will achieve your goal. It also comes with a wireless Internet connection that enables you to access online data such as health and fitness programs and also management data on how to maintain your machine. Patients don't have to be bedridden to get better, they can use the elliptical trainer to lead an active life.